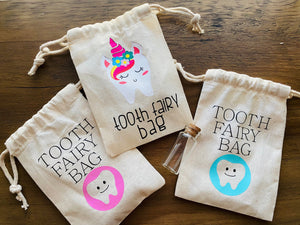 Tooth Fairy Bag
The perfect little bag for a very special little tooth! Your little one will love leaving their tooth in a special bag for the tooth fairy!
Bag can be hung on doorknob, night stand, bedpost, or wherever a little one can think of! A clear mini glass capsule with a corkscrew is included. 
Canvas double drawstring bag measures approximately 4" x 6".

Additional $2 to add child's name on the bag.